김하늘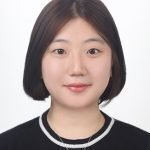 hnkim0630@yonsei.ac.kr

Haneul Kim is a Junior at Yonsei University Underwood International College, majoring in International Studies.
She also studied at Dartmouth College, Hanover, USA, as an exchange student at the school's Government department.
She is enthusiastic about a variety of international issues and their impact on individuals' lives.
Her main interests include international security, global environmental issues, and human rights. Studying the human security paradigm, she realized the significance of perceptions and public opinion in international relations.
Therefore, she is currently a member of the Asia Society Korea Voice of Youth program where she is conducting independent research on public, governmental, and international attitudes towards South Korea's nuclear strategies. Also, during her time at Dartmouth, she was an intern for the school's Sustainability Office, where she was involved in social outreach programs and the school's waste diversion initiatives. Regarding the COVID-19 situation, she is leading the production of an audiobook series titled, "The New Normal" as an attempt to collect and spread awareness on the effect the pandemic situation had on the lives of people around the world.